Get yourself a Website Like These:
Small Pictures Can Only Show so Much.  Click an image to visit websites in another window.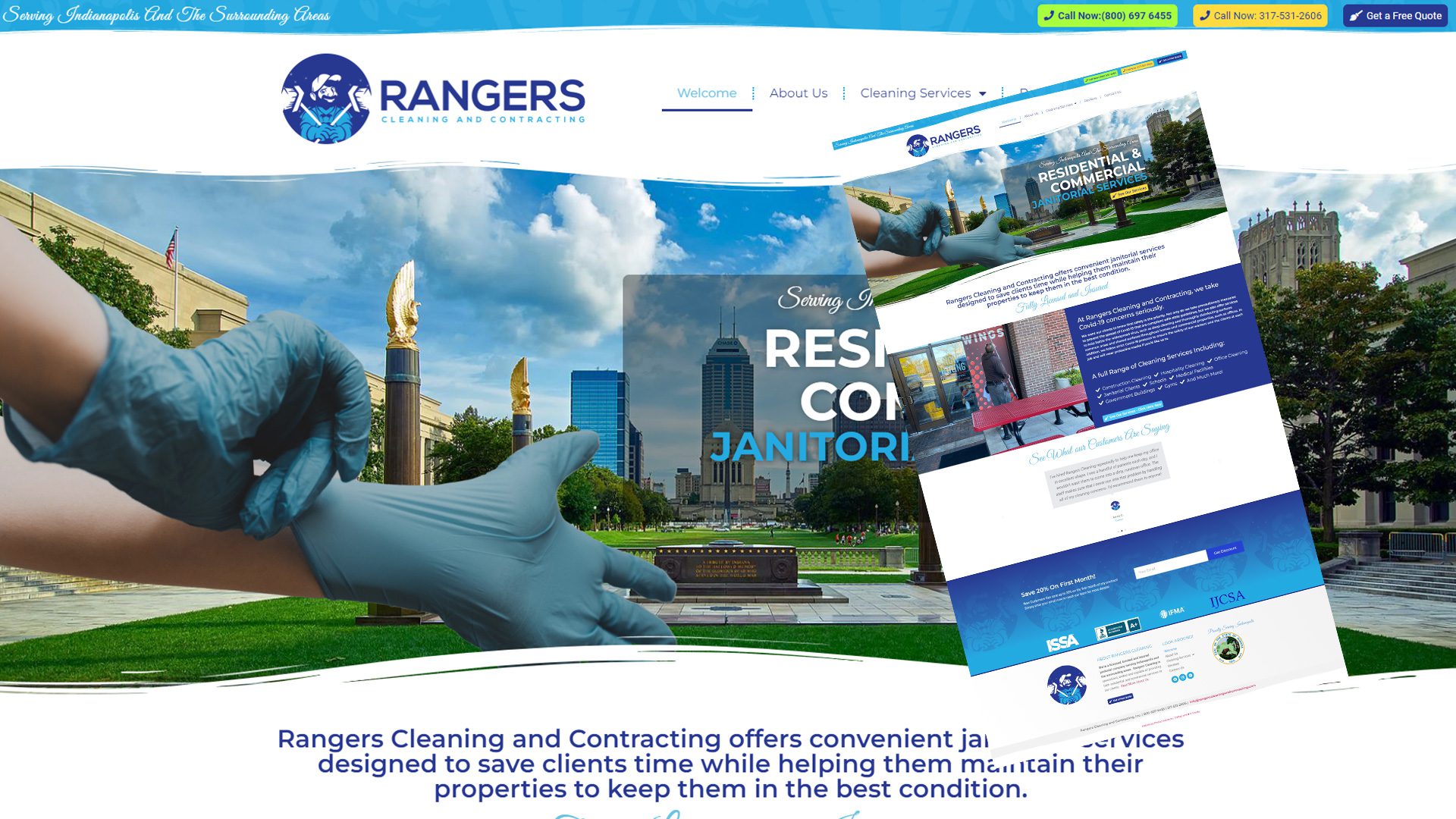 Rangers Cleaning
All The Important Options and Add-Ons Available.
Only Pay for What you Need.
Here's Just a Few of the flexible features we offer:
Grow Your Business & Connect with your Audience

Ronald Yates
via BBB
I have been a client with Product Advance for almost 7 years. During that time their staff designed my website and kept it working without a glitch. In the last couple of months, the site reached a point where it needed some sprucing up with more memory, speed, and operability. It was also decided I needed to move to a "business" platform where those efficiencies could be implemented. That migration was done professionally and, most important, seamlessly. I can, without equivocation, recommend Product Advance and its tech staff. This is a highly professional company with a unique ability to maintain intimate and affable ties with its customers.

ronaldyatesbooks.com

Andrew K
via BBB
The Product Advance team was extremely responsive and accurate in updating our website!

ridenshinenj.com

Steve L
via Google
I am a super fan! I have purchased 3 websites so far and I would recommend Product Advance to anyone who asks me. They take care of the things that should just work! The response time is great and I really like the ticket system. Steve

3dcadconsultant.com

Kathy S
via BBB
Product Advance has been very efficient and responsive with our clients e-blast inquiries & projects. They have been very accommodating when we have had schedule changes and/or rush projects in the past. Our client's have been happy with the results & pricing.

Berta Correa
via Google
I want to thank Product Advance for a GREAT job!! I am very satisfy with my new Website and their services and delivery was as promised.Their support team is very responsive and understood my needs. I highly recommend them. Thanks again!

https://misahomes.com

Cynthia Mejides
via Google
Many thanks to Product Advance. They put up with 3 "older" folks with many ideas that we had no idea how to implement. We had many changes,and a ton of copy that you took care of no matter how many times we would e-mail you. Many thanks to the crew and especially to Daniel Gonzalez. Couldn't have done it without his guidance. Thank again, Cynthia Howe-Mejides Tropical Delights

Michael Baugh
via Google
I had a great experience with Product Advance. Working with Brandon Oland, our mission was simple: Get the word out about our candidate for school board. We did 2 mass emails (and some calls). Bottom line our candidate beat out an entrenched encumbent. Thanks, Product Advance!! I highly recommend this company, and I will use them again.

Tom Alvarado
via Google
Product Advance saved me from a horrible situation with my previous hosting company. They created a new website for my business and imported all the content from the other "company". Without their help i would have lost all the time we put into our original site. We are now able to update our new site very easy. I am very impressed with this company and would recommend them a million times over.